Welcome to the PIDOP website...
PIDOP was a multinational research project that was funded by the European Commission under the Seventh Framework Programme. The project examined the processes which influence democratic ownership and participation in nine European countries – Belgium, Czech Republic, England, Germany, Italy, Northern Ireland, Portugal, Sweden and Turkey.
The project drew on the disciplines of Psychology, Politics, Sociology, Social Policy and Education to examine macro-level contextual factors (including historical, political, electoral, economic and policy factors), proximal social factors (including familial, educational and media factors) and psychological factors (including motivational, cognitive, attitudinal and identity factors) which facilitate and/or inhibit civic and political engagement and participation.
The project had a distinct focus on the psychology of the individual citizen and the psychological processes through which macro-level contextual factors and proximal social factors exert their effects upon citizens' civic and political engagement and participation.
Young people, women, minorities and migrants were examined as four specific groups at risk of political disengagement. The research explored the differences as well as the overlap between civic and political engagement, and both direct and representative participation.
As part of the project, multi-level process models of civic and political engagement and participation were constructed to explain how and why different forms and interpretations of democratic ownership and participation develop or are hampered among citizens living in different European countries and contexts.
Particular attention was paid to relevant phenomena at local, national and EU levels. Stakeholders at all three levels were involved in the work to ensure that the research addressed issues of concern to them and to ensure that the policy implications and recommendations which emerged from the research were relevant to their needs.
To download a paper which provides an overview of the main findings from the project, click here.
To download a copy of the final policy recommendations which emerged from the project, click here.
For further information about the project, please click on the links on the left.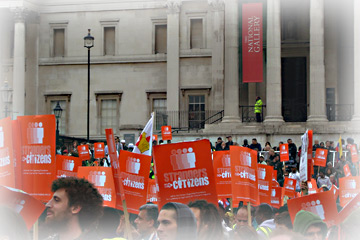 Project acronym:

PIDOP

Project title:

Processes Influencing Democratic Ownership and Participation

Project number:

225282

Project duration:

36 months, start date 1st May 2009, end date 30th April 2012

Project budget:

€1,499,839

Project coordinator:

Professor Martyn Barrett, University of Surrey, UK